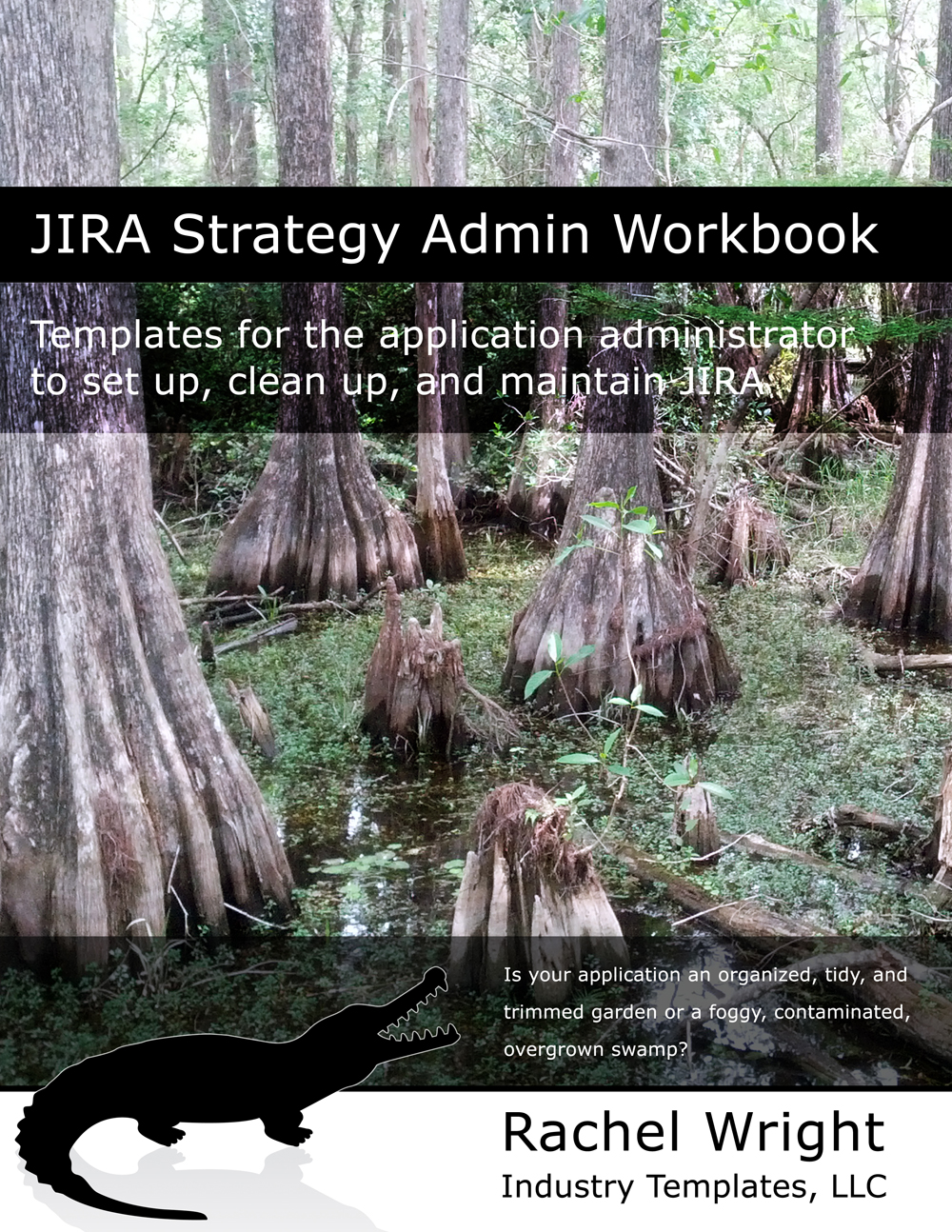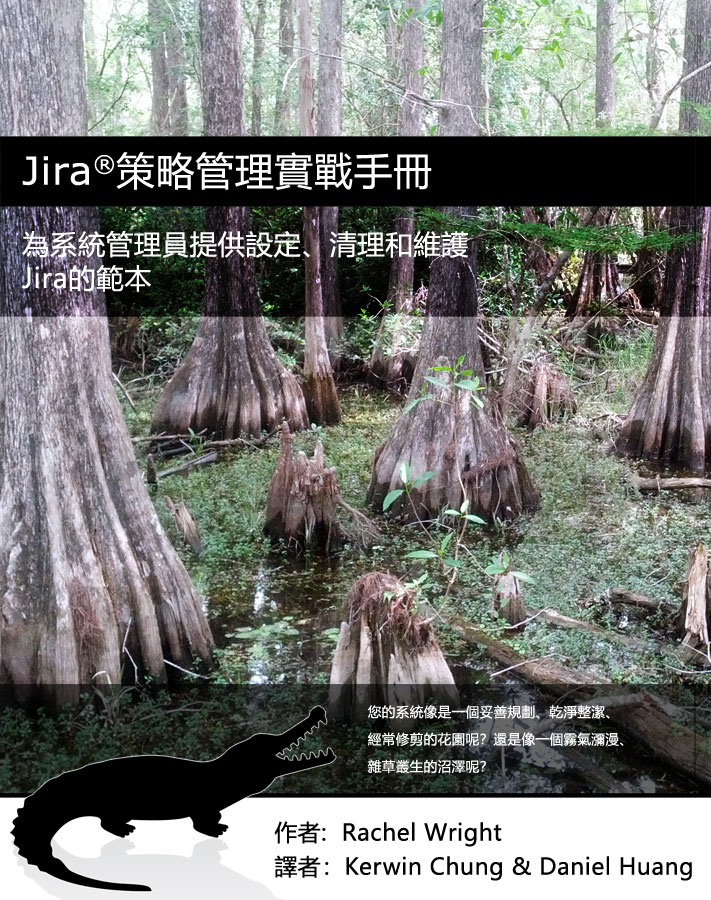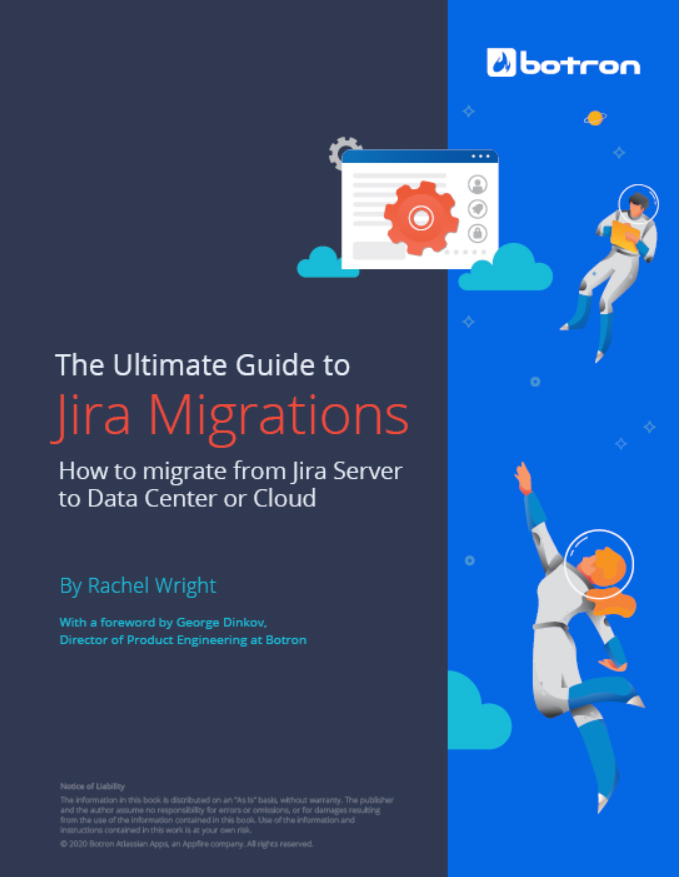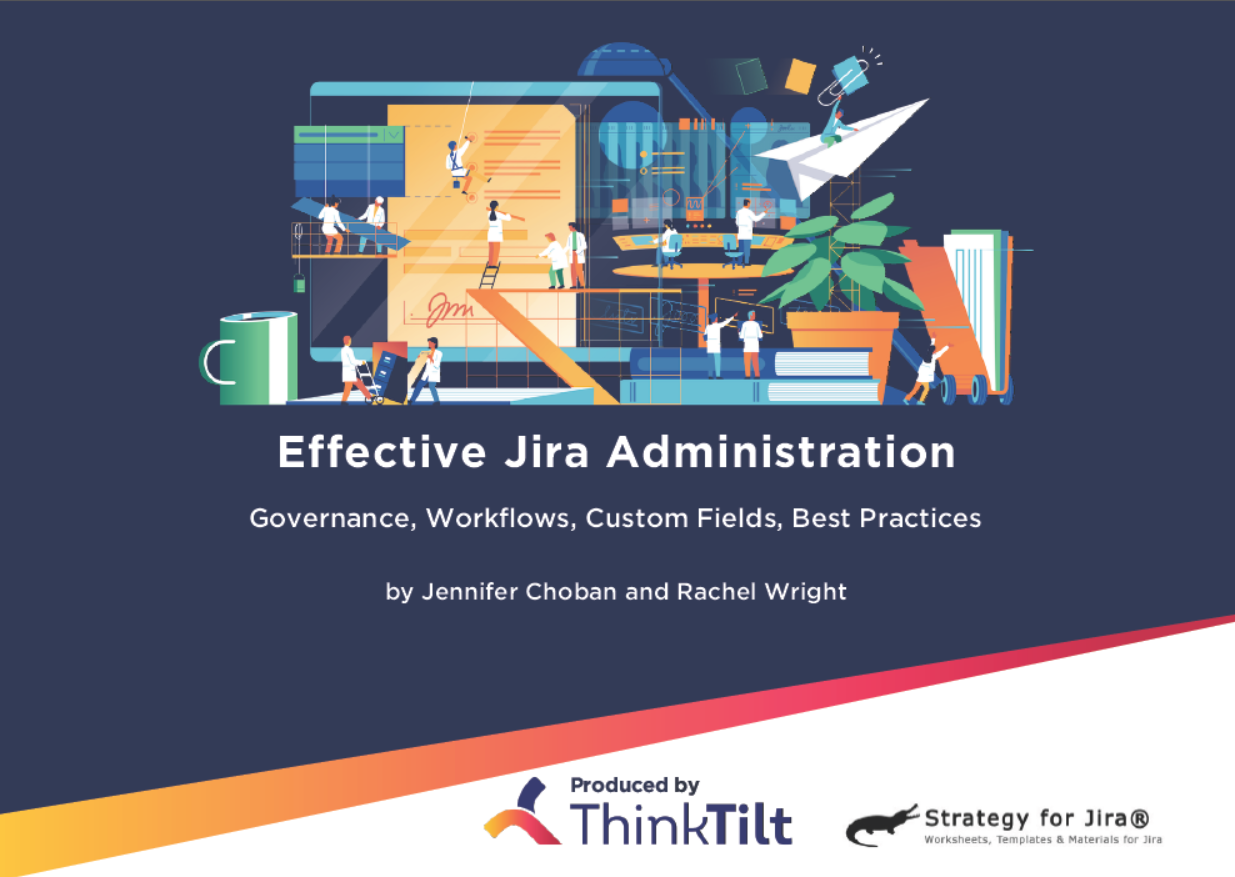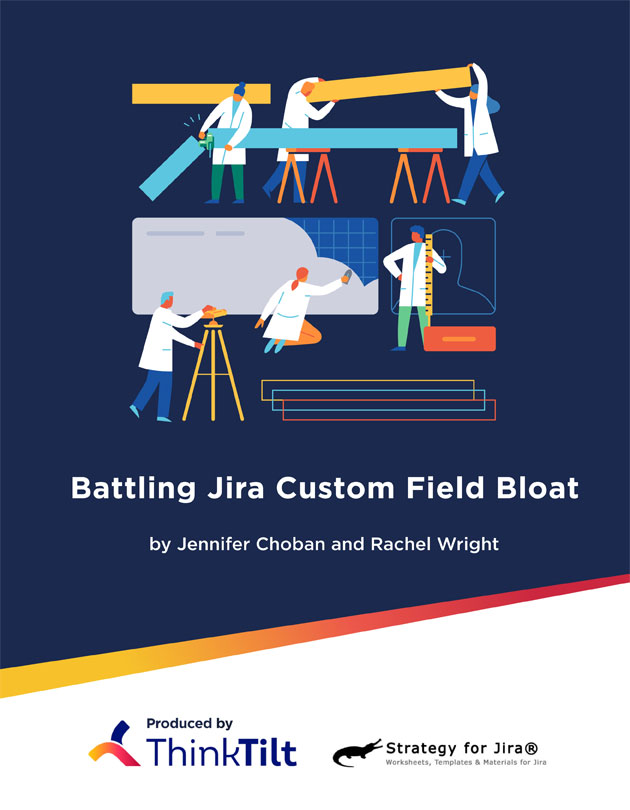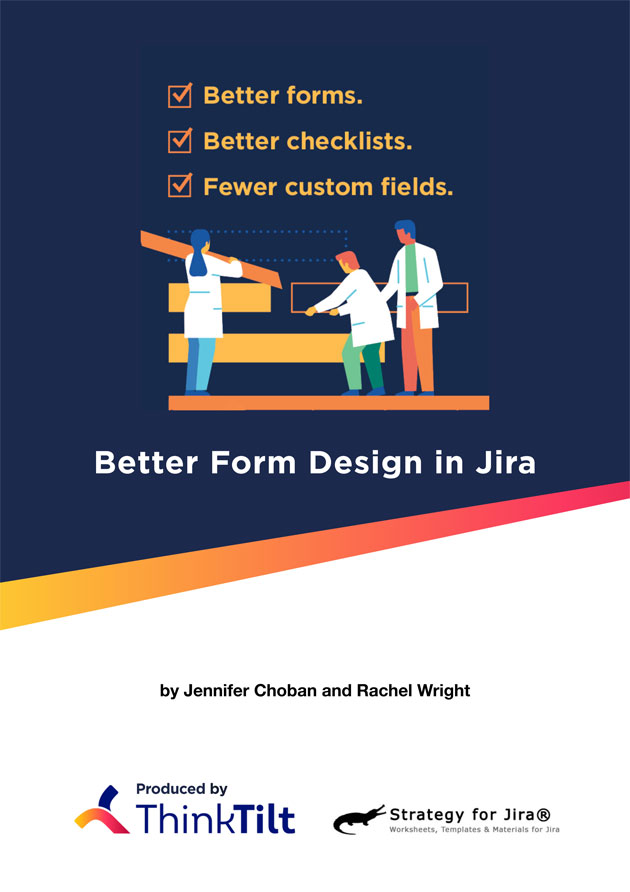 Jira Strategy Admin Workbook
The Jira Strategy Admin Workbook will save you time, money and frustration. This book is different – it's not documentation. It's recommendations from years of cleaning up horrible Jira configurations! It's about what you should do, what you shouldn't do, and why.
Jira Strategy Admin Workbook Translations
Get the admin workbook in additional languages.
The Ultimate Guide to Jira Migrations: How to migrate from Jira Server to Data Center or Cloud
Rachel Wright teamed up with Atlassian Solution Partner Botron Atlassian Apps to create this 180 page master resource to answer all your migration questions and provide a comprehensive plan to follow.

Effective Jira Administration
This 64 page book from ThinkTilt and Rachel Wright helps you bring the benefits of Jira to more teams in your organization. The book includes tips for governance, administration, maintenance, best practices, and more.

Buy now
Battling Jira Custom Field Bloat
How many custom fields do you have? For most of us the answer is, "Too many!" ThinkTilt and Rachel Wright collaborated again to produce this 35 page book to help you audit, delete, reduce, and manage your Jira custom fields.

Buy now
Better Form Design in Jira
The latest ThinkTilt and Rachel Wright collaboration. This 57 page book helps you convert paper forms to Jira, choose the right field types, and create efficient forms and screens in Jira and Jira Service Management.

Buy now