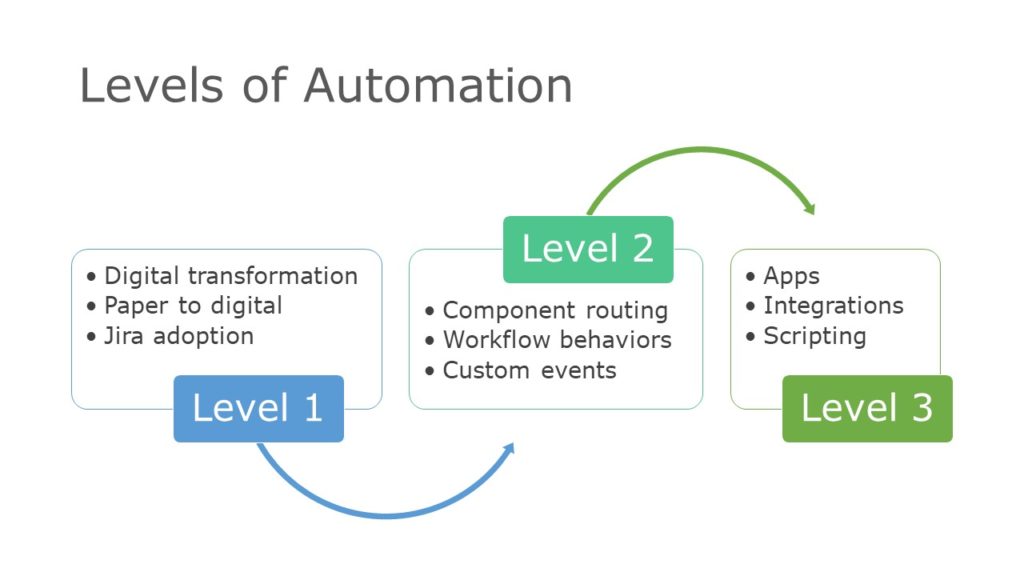 Where are you on your Jira journey? Automation means different things to different people and we're all likely at different stages of our journey.
Level 1
If you're still using paper forms to request things at your organization, then adopting Jira might be the first step in automating your processes.
Level 2
Then after using Jira for a little while, you start to explore the built-in time saving features like component auto assignment, workflow behaviors like triggers, conditions, validators, and post functions, and custom notification events.
Level 3
And finally, there's the third level, where you want to extend Jira past its standard capabilities with apps, integrations, or scripting.
Let's uncover the capabilities in level 3! Tempo is proud to present this recording with Rachel Wright showing real life use cases and how you can benefit from automating your Jira instance. This session includes opportunities, 25 ways automation can make your life easier, and real examples featuring Jira Cloud's built-in automation and marketplace apps like: Automation for Jira, Jira Miscellaneous Workflow Extensions (JMWE), Jira Workflow Toolbox, and JSU Automation Suite for Jira Workflows.
Watch the recording on Tempo's website or on YouTube.
Need help?
Need help automating, managing, or migrating your Atlassian products? Get help