New Courses
Jira Service Management: Administration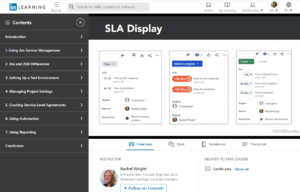 Jira Service Management takes support to the next level with queues, SLAs, a simple interface for your customers, and integration with Confluence as a knowledgebase.
In this course, you'll learn how to set up and administer Jira Service Management so customers can create requests, support agents can provide the help users need, and leadership can measure effectiveness.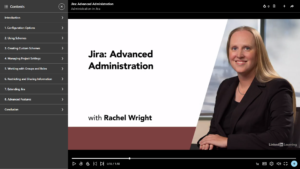 In this course, we'll focus on the configuration areas you use most. My goal is not just for you to understand the settings but to be able to make smart decisions when creating or changing them. Knowing the best way to solve a problem and how it will impact your application in the future is the difference between a good administrator and a great one. For each section, I've included the most important things to know, best practices, and my personal tips so you can avoid all the mistakes I've made over the years. Don't miss the challenges, quizzes, downloadable handouts, and some personal stories scattered throughout the course.
Rachel Wright's Jira Courses on LinkedIn
New Books
The Ultimate Guide to Jira Migrations: How to migrate from Jira Server to Data Center or Cloud
Rachel Wright teamed up with Atlassian Solution Partner Botron Atlassian Apps to create this 180 page master resource to answer all your migration questions and provide a comprehensive plan to follow.
Download from Botron
New Materials
We're constantly adding new content and materials to help Atlassian admins and users with their applications. Additionally we were limited in how many pages we could physically fit the Jira Strategy Admin Workbook! Here's what is not in the book and new for Jira, Jira Service Management, and Confluence!
New Worksheets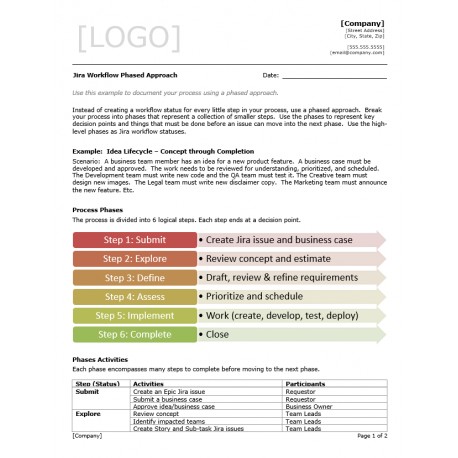 External User Access Policy – Use the sample to create your own application access guidelines for independent contractors, third-party vendors, outsourced support, and other external users.
Jira Administrator Job Description – Was your Jira Administrator job description written by Human Resources or a non-technical user? Does formal admin role documentation even exist? Use this sample to write, or improve, your organization's Jira admin job description.
Jira Upgrade Automated Test Cases – Save time by automating your upgrade verification tasks. Use these 37 test cases to get started.
Jira Merge Applications Comparison – Using this sample application comparison from a real use case, determine whether the application admin team should migrate data, migrate users but not data, or start over in a new application.
Initial Jira Set Up Decisions – Use this 35 question planning checklist to help you make initial decisions and consider actions you should take to ensure a successful setup.
Jira Workflow Checklist – Use this 25 question checklist when planning and documenting custom workflows.
Jira Workflow Examples – Additional custom workflows to use as examples and examples of workflow documentation.
Custom Plugin & Macro Vetting Procedure – Are users requesting custom plugins and macros for your Atlassian apps? You need a request and test procedure
Customization Policy – Are users requesting customizations to Atlassian apps? You need a customization policy, request, and research procedure.
Jira Bulk Import Activity – Use the scenario, steps, and sample data to practice a successful import.
Remove Jira Notification Scheme Activity – When you have more schemes than you need, you'll need to compare them, determine their differences, and decide which to keep, consolidate, or remove.
Jira New Project Interview – Questions to help you conduct a good initial interview when onboarding new teams to Jira.
Jira Project Permissions List – In addition to documenting Permission Schemes for the application-admin audience, provide the same information, in an easier to digest format, for end users.
Jira Workflow Phased Approach – Instead of creating a workflow status for every little step in your process, use a phased approach.
Jira Project Admin Training Agenda – Use the sample agenda to create your own presentation to train your Jira project admins.
Jira Custom Field Audit – A worksheet to help you compare custom fields created by Jira, by add-ons, or by admins, for the purposes of clean up.
View all worksheets
Online Courses
For Admins
For Users
View all courses
Packages
View all packages
Other Books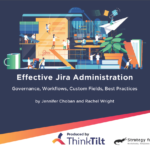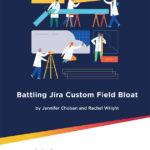 Effective Jira Administration (Digital | Print | Kindle)
Battling Jira Custom Field Bloat (Digital | Print | Kindle)

View all books
Translations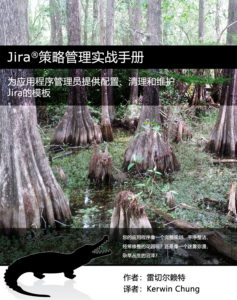 Jira Strategy Admin Workbook – Simplified Chinese (Print format & Kindle format)
Jira策略管理实战手册 : 为应用程序管理员提供配置、清理和维护Jira的模板
Sample Chapters:
Other Stuff
Gift Certificate – Reward your team members or clients with a gift certificate for the Jira Strategy Admin Workbook, online training courses, or materials from the Strategy for Jira store!
Recent Posts
Notify Me