Jira comes with standard, built-in fields, like "Summary", "Description", and "Components" but you can also create additional Custom Fields to track more data.
Your instance starts out with 8-30 fields, depending on whether you have Cloud or Server.  For example, Jira Server 7.7.1 comes with 8 custom fields.  Installing Jira Service Desk on top of Jira Server adds 6 additional fields.  More fields can be created by Jira, by application administrators, or by add-ons, plugins, and applications.
So how do you distinguish the standard fields from the ones created by applications and admins?  Use this baseline list from a clean Jira install.
Standard Jira Fields
From Jira Server 7.1.1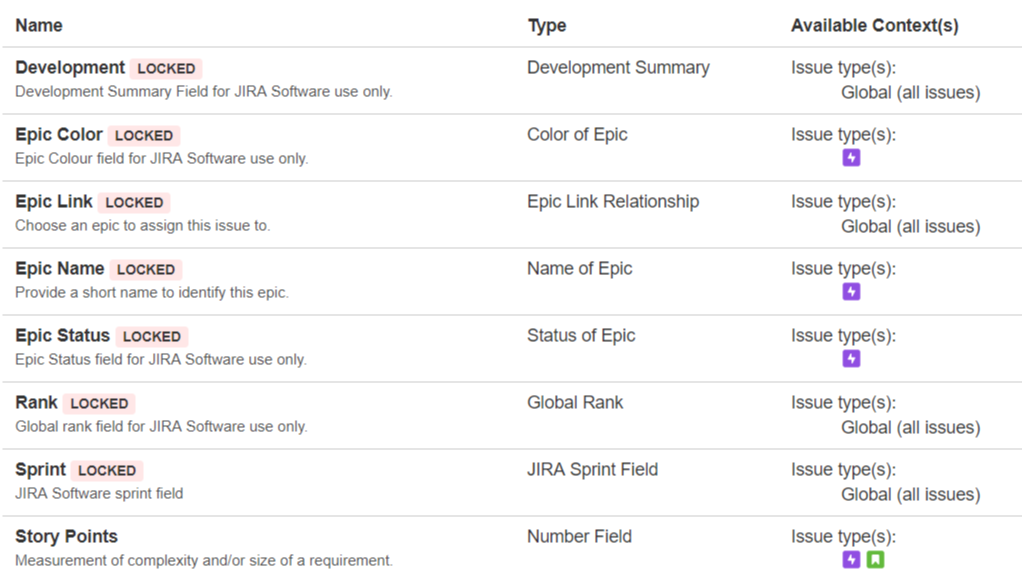 From Jira Cloud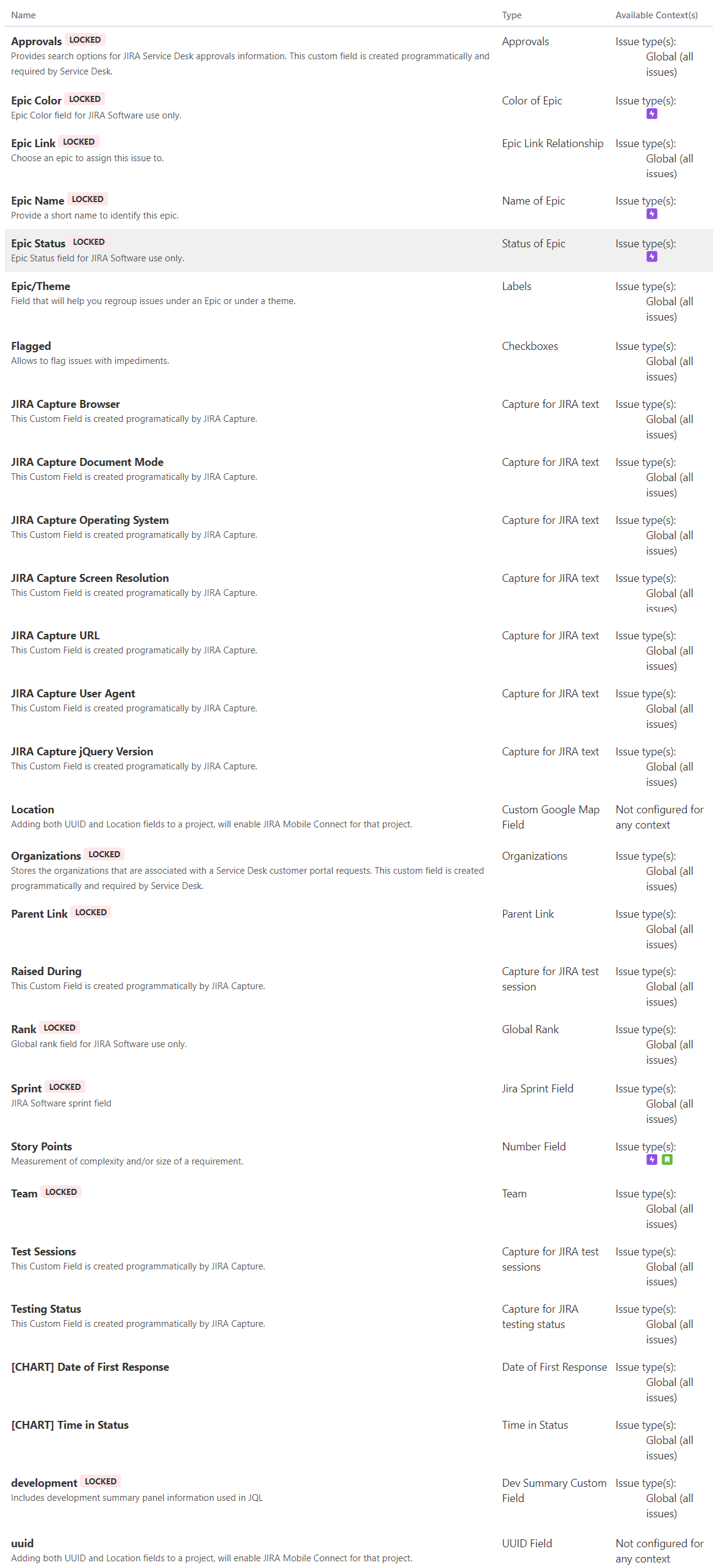 Clean Instance Worksheet
Use this default Jira setup worksheet to compare settings in your  application and see how far you've strayed from the default.  Use this template to document defaults in other versions.
Free Worksheet: jirastrategy.com/link/clean-instance
Custom Field Clean Up
Have a lot of custom fields?  Learn how to safely remove them with the Jira Custom Fields & Field Clean Up online course!