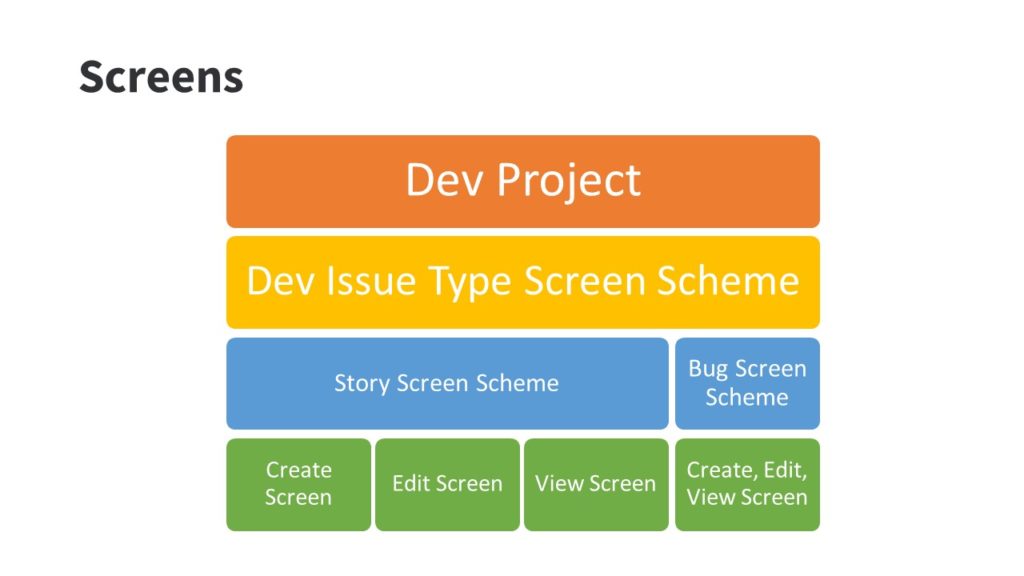 Let's say you create specific Jira issue types because you want to collect a different data set for each type, and because want the different issue types to use different workflows. So what do you do next? How do you tell Jira what information to collect for each issue type? Should you create screens or a field configuration scheme first? What's the difference between an issue type scheme and an issue type screen scheme? How do you associate an issue type with a workflow?
Understanding Jira schemes and how they interact with each other is one of the most important, and most challenging parts of Jira administration. My new Advanced Jira Administration course will help you understand:

The nine different Jira schemes and what each one does
Where to find the schemes used by a given project
The hierarchal relationship between screen schemes and issue type screen schemes
The correct order for creating screens, screen schemes and issue type screen schemes
How to remove a screen, screen scheme or issue type screen scheme
How to share schemes across multiple projects
When and how to create custom schemes
And much more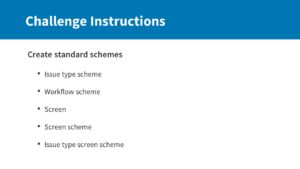 In this course, we'll discuss real-life Jira scheme examples, areas where it's easy to go wrong, and best practices for creating and managing schemes. The course includes clear explanations, demonstrations, and challenges (with solutions!) to try in your Jira application.
Once you understand Jira schemes you'll have the keys to unlock Jira efficiency and scaleability.
Rachel Wright's Jira Courses on LinkedIn
Planning and Releasing Software with Jira (Coming soon)
Learning Jira Software (Coming soon)
Not a LinkedIn Learning member yet? Start your 30 day LinkedIn Learning free trial! Access to my courses and others is included with your Premium subscription!