Jira Service Management (JSM) includes a variety of features beyond what is available in Jira Software or Jira Work Management. One of the most powerful features is the ability to require an approval on any request. You can even require that a request be approved before an issue shows up in the service team's queue.
Approvals are useful for traditional ITSM processes – think of change management – but are also one of the key features that makes JSM a great solution for non-tech teams. Consider how many HR or Finance processes need to be approved before they can be carried out. Understanding (and being able to demonstrate) how approvals work helps promote Jira adoption by other service teams across the organization.
In my new Jira Service Management: Administration course, you'll learn all about how to set up approval. You'll learn:
What types of requests typically require an approval
How approval requirements impact your Jira workflow
How to control who can approve a request
How to set up multiple layers of approvals
Licensing requirements for approvers in Jira
How to notify approvers that there is a request they need to act on
What happens to requests that don't get approved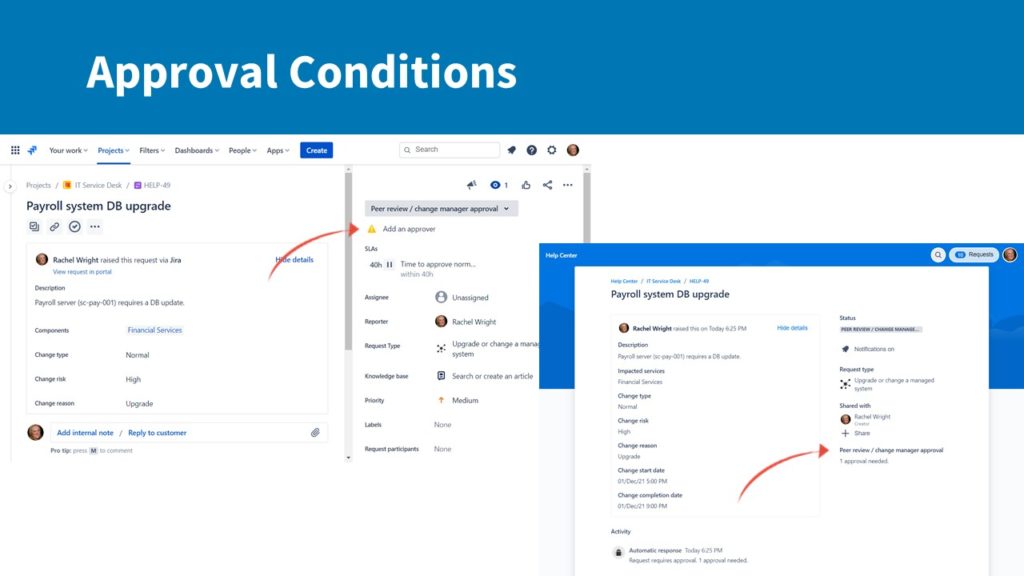 And who are these "approvers" anyway? We'll also look at the various ways to define who can approve a request (by request type, change advisory board (CAB) membership, user input etc.)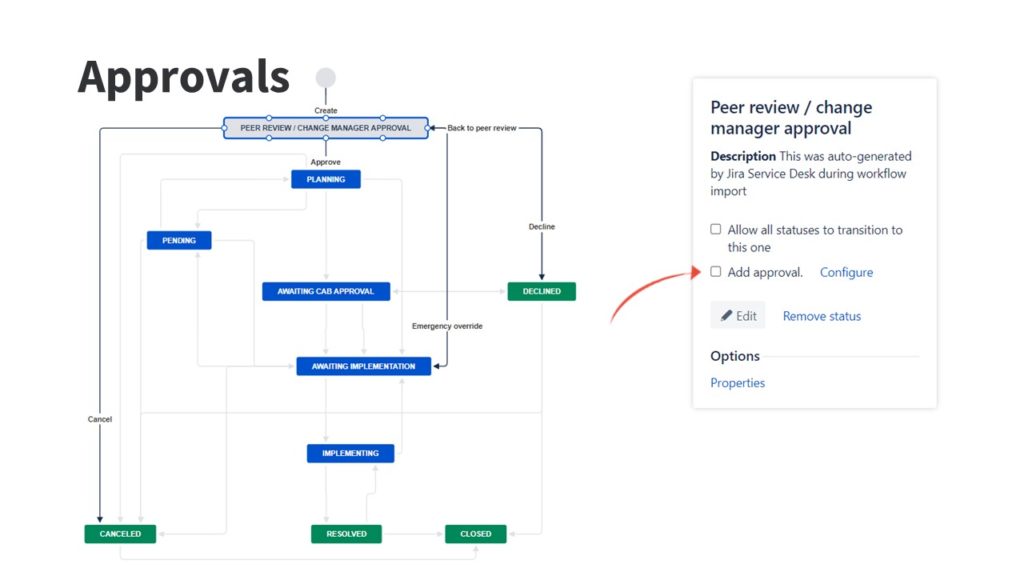 After examining scenarios that typically require an approval, we'll go through the set up process step by step – from adding the appropriate transitions to your workflow, to customizing your approver notification email message. Then we'll dig into some of the more advanced features – like forcing an approval or allowing agents to cancel the request. Finally, we'll use JQL to search for requests that are pending an approval.
The course is designed with precise explanations and real world examples. I also include quizzes and challenges (with solutions) that you can try in your own Jira instance to cement your learning. Once you understand how approvals work in Jira, you'll have a firm foundation for implementing JSM for any service team in your organization.
Take the course on LinkedIn now.
Not a LinkedIn Learning member yet? Start your 30 day LinkedIn Learning free trial! Access to my courses and others is included with your Premium subscription!
Rachel Wright's Jira Courses on LinkedIn
Planning and Releasing Software with Jira (Coming soon)
Learning Jira Software (Coming soon)