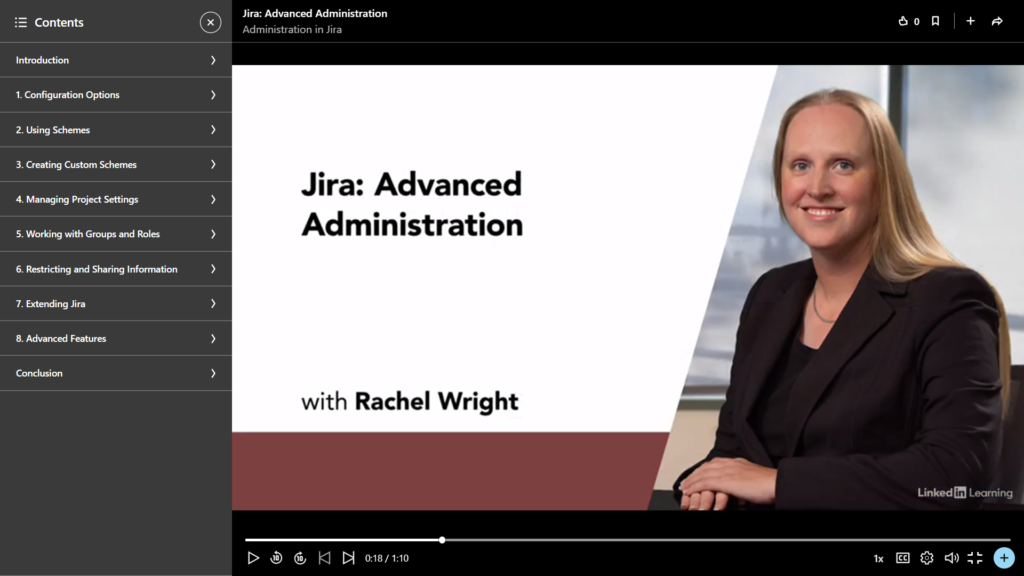 Life is short. Jira is complex. There simply isn't time to make all of the mistakes and learn everything you need to know by trial and error. I've compiled over eight years of lessons learned in my Jira Basic and Advanced Administration courses. The advanced course is available now on LinkedIn! It will help you navigate the complexities of Jira and find the right balance between user support and application functionality. Take this course to correctly configure your application and make sure it stays clean, manageable, and flexible.
Course Structure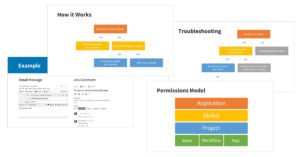 The Jira: Advanced Administration course picks up where the Jira: Basic Administration course leaves off. The advanced course is designed to help you understand and internalize Jira concepts by including:
Real world examples of what to do, and what not to do taken from my personal experience
Explanations of the latest Jira jargon (ie. Company-managed projects vs team-managed projects)
Tips and best practices
Demonstrations
Challenges that you can try in your own Jira application
Quizzes to ensure understanding and build your confidence
Handouts
And more
While the examples used in the course are from Jira Software, the lessons can also be applied to Jira Service Management and Jira Work Management projects. All deployment types (Cloud, Server, and Data Center) are included.
Course Content
The course takes a deep dive into topics such as configuring global permissions, understanding scheme hierarchy, creating custom schemes and custom workflows, managing project settings, working with groups and roles, and controlling access to information.  
Your job as a Jira administrator is to give your teams the functionality they need and ensure the long term health of your Jira application. We'll discuss when and how to make customizations and how to choose from the thousands of available Jira apps and extensions.
Finally, we'll also look at advanced Jira features such as creating issues from email and issue collectors, importing data into your Jira instance, and streamlining process with automation.
Knowing the best way to solve a problem and how it will impact your application in the future is the difference between a good Jira administrator and a great one. If you're a newly minted Administrator, an experienced JA looking for guidance on taming an overgrown Jira instance, or a determined perfectionist who's trying to set things up right the first time – then this course is for you!
Rachel Wright's Jira Courses on LinkedIn
Planning and Releasing Software with Jira (Coming soon)
Learning Jira Software (Coming soon)
Not a LinkedIn Learning member yet? Start your 30 day LinkedIn Learning free trial! Access to my courses and others is included with your Premium subscription!