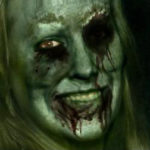 In honor of Halloween, Rachel Wright will present scary Jira admin stories at the Columbus, Ohio Atlassian User Group on October 9, 2018 and the Palm Beach County, Florida Atlassian User Group on October 23,2018.  Hear stories of spooky security, freakish custom fields, and the potential horrors of user-created projects and issue types.  These stories are based on the gruesome mistakes in the Jira Strategy Admin Workbook.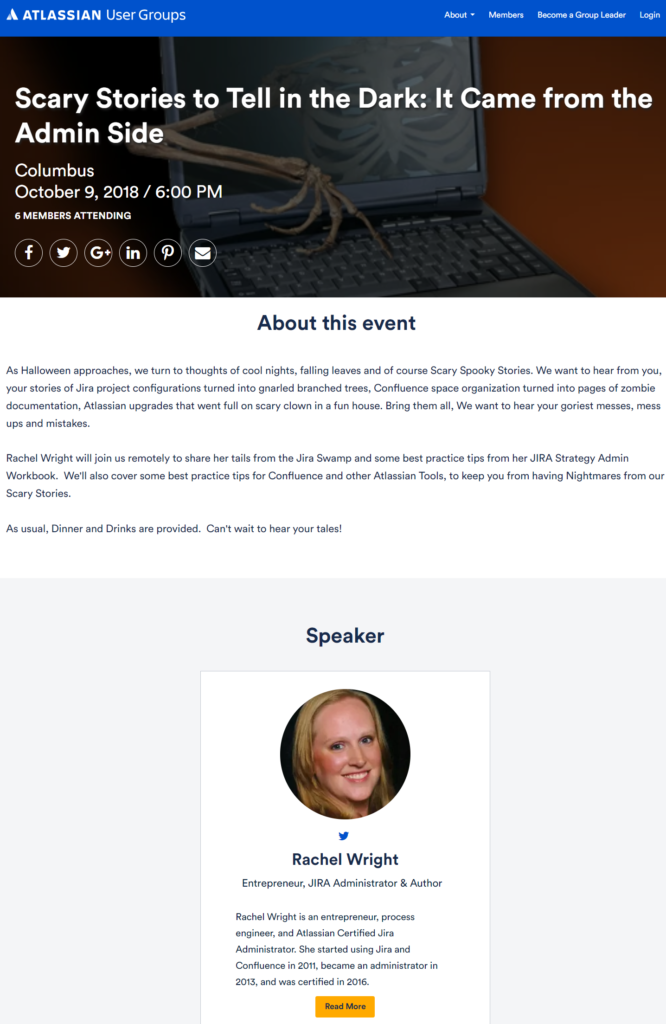 Atlassian Users Groups are where users meet, learn, network, and share best practices. The groups meet locally, all over the world, on a quarterly or more frequent basis.  User Group members are newbies and veterans who like to "talk shop" about Atlassian software, about Agile development, and about related business topics.  At these events, you can network with your peers, share solutions, meet Expert Partners, get special content from Atlassian, and enjoy a beer.
Will you be in Columbus on October 9 or Palm Beach on Oct 23?  Join us, join the User Group in your city, or start a group!