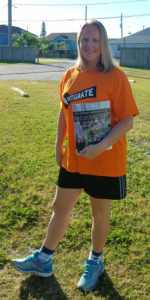 In April 2017, Rachel Wright joined Adaptavist's Matthew Stublefield and Ryan Spilken to discuss JIRA administration, in the Mistakes Were Made episode, of the Adaptavist Atlassian Ecosystem Podcast.
In this episode we explore how we got our start as JIRA administrators, utilizing test environments, unintended consequences of cleaning up your application, and ways to learn about JIRA administration.
Listen Now
Length: 22 minutes
Release date: 17 April 2017
About the Podcast
The Adaptavist Live! podcast highlights topics and events within the Atlassian Ecosystem and at Adaptavist.  Matthew Stublefield and Ryan Spilken use their unique brand of humor to make technical topics interesting and understandable.
Adaptavist helps the world's most complex Enterprises get more from Atlassian software through professional services, Add-Ons, training and managed services.
Catch the entire Adapatavist Live! series at: https://soundcloud.com/adaptavistlive