Hi, I'm Chris Lutz, the newest addition to Rachel Wright's team of experts.  I'm a business development consultant who previously helped Rachel publish her first book, the Jira Strategy Admin Workbook.   The positive feedback on the book has been overwhelming and Rachel's business is growing and expanding!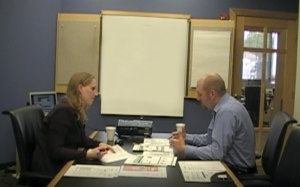 My background in business development and sales, coupled with the fact that we travel in an RV together, made it a good time to officially join the business.  Additionally, we already know we work well together.  That's us in the picture, circa 2009, hashing out design details for a business web project.
I'm a passionate entrepreneur and outdoorsman.  I take as much interest in new technology as I do in the oldest and most primitive outdoor skills.  I have a hardcore fishing addiction that I've fed while traveling throughout the United States.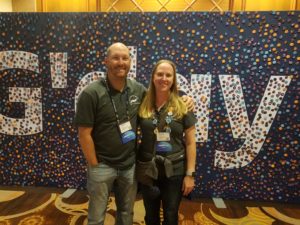 I've worked with Rachel to produce exciting new offerings to help Atlassian Admins and Users.  New products include online course training packages, company-wide training, and consulting.  I have exclusive access to great information to help you with your Jira, Jira Service Desk, and Confluence applications.  Need to clean them up, get organized, or build smart workflow and custom field strategies?  We're here to help you develop your administration strategy and follow best practices.  Email  me at clutz@dreamsites.io or connect via LinkedIn for discounts only I have.
I'm looking forward to connecting and making more new friends in the Atlassian and Jira community!